Massachusetts Fly Fishing
Part 3 ~ The Deerfield River
We've already covered two excellent medium-sized rivers in central Massachusetts, the Swift River and the East Branch of the Westfield.  Let's turn our attention to a larger waterway, the Deerfield.
The Deerfield River is a well-known freshwater fly fishing destination in Massachusetts, and with good reason.  There is so much excellent water to cover on this beautiful river, you could fish it for decades and still find new productive pools on each excursion.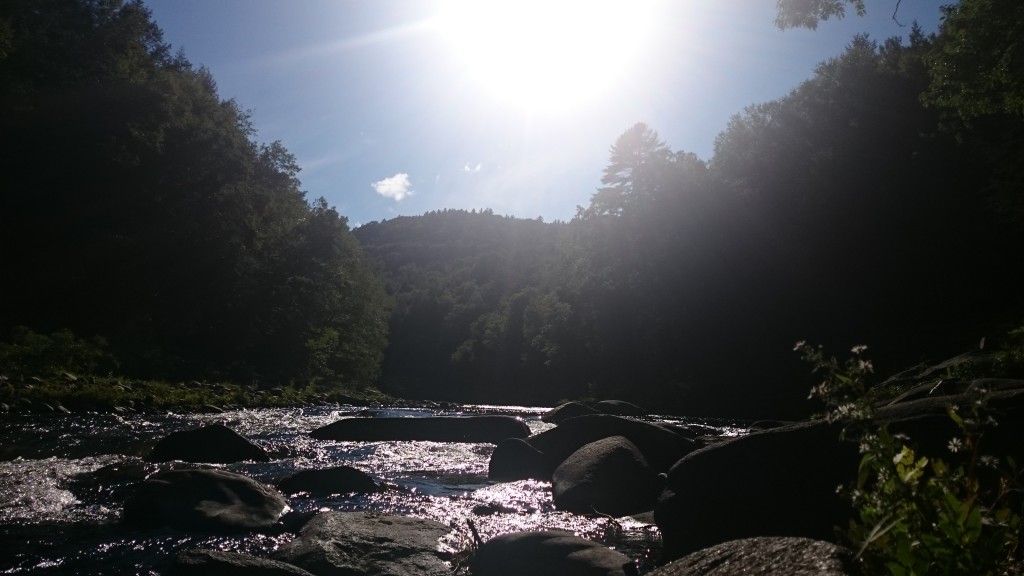 When the Deerfield was first introduced to me, I heard mixed stories. Some anglers praised the river as the best fly fishing destination in the east, some grumbled about dam releases & kayakers and resolved to steer clear of this river. I'm glad I ignored the grumblers…
To start on "the right foot" with this river, I connected with local guide, Grant Figura. Check out his website, North River Anglers. I couldn't have asked for a better guide! He prefers to fish with dry flies or streamers, which definitely makes things more fun. Grant also does guided wading trips on the East Branch of the Westfield River.
We fished a wadeable section of the Deerfield on a warm summer evening in June.  This stretch has a good mix of wild and stocked trout, and absolutely stunning scenery:
As the clouds rolled over us, the BWO's and mayflies began to swarm around us… Rises, rises, and more rises.  We hooked and landed so many quality fish, it was a blast!  Grant is a fantastic guide and he knows this river well. He's also an ace photographer so you'll have some excellent shots of your trip.
Grant's are the most competitive rates I've purchased, and he knows his stuff. If you are going to be in Massachusetts, contact Grant. You'll be glad you did!
Visit Grant's website: www.northriveranglers.com
Visit Grant's blog: Wakingupwater