Missoula MT Guided Fly Fishing Trip
Experience the land that inspired Norman Maclean
Follow in the footsteps of Lewis & Clark
All while catching huge native trout
Missoula is a must-see destination for all anglers.
3 Full days of guided float trips
Excellent lodging 15 mins from Missoula
Airfare cost & booking is included
Pick up & drop off to MSO Airport
World-renowned trout fishing on the Clark Fork, the Bitterroot, and the Blackfoot
Beverages, snacks, beer & wine
Hot breakfast, lunch, gourmet dinners
Click Missoula MT Fly Fishing Lodge for photos & more lodging information.
Montana trout are 100% wild
We strongly recommend catch & release
Float trips are 2 anglers per boat
Deposit 50% to reserve your trip
Trout Unlimited endorses Trout Haven
Please contact us with any questions
Your guide will pick you up & drop you off at the lodge every day. Missoula is located in western Montana, near the Idaho border.
Your Guide Provides:
Fly fishing rods
Reels
Lines & tippet
Flies
Water & soft beverages
Transport between the lodge & river
~ Convenient Booking ~
Your price includes everything, even airfare!
Trout Haven will arrange and book your flights*, and will personally transport you to/from the airport. The lodge is just a quick 20 minute drive south of Missoula Airport.
-
5 Days, 4 Nights, 3 Full Days of Guided Float Trips
Arrive on day 1, fish on days 2-3-4, depart on day 5.
Flights Excluded - $2975 Per Angler
Flights Included - $3575 Per Angler** 
*The price of your flight is based on one domestic economy or economy plus ticket, for which $600 is budgeted into your trip total. If your flight is cheaper than $600, you will receive a rebate for the difference. If your flight exceeds $600, your card will be charged the difference.
**This price assumes single occupancy. For double occupancy bookings please contact us.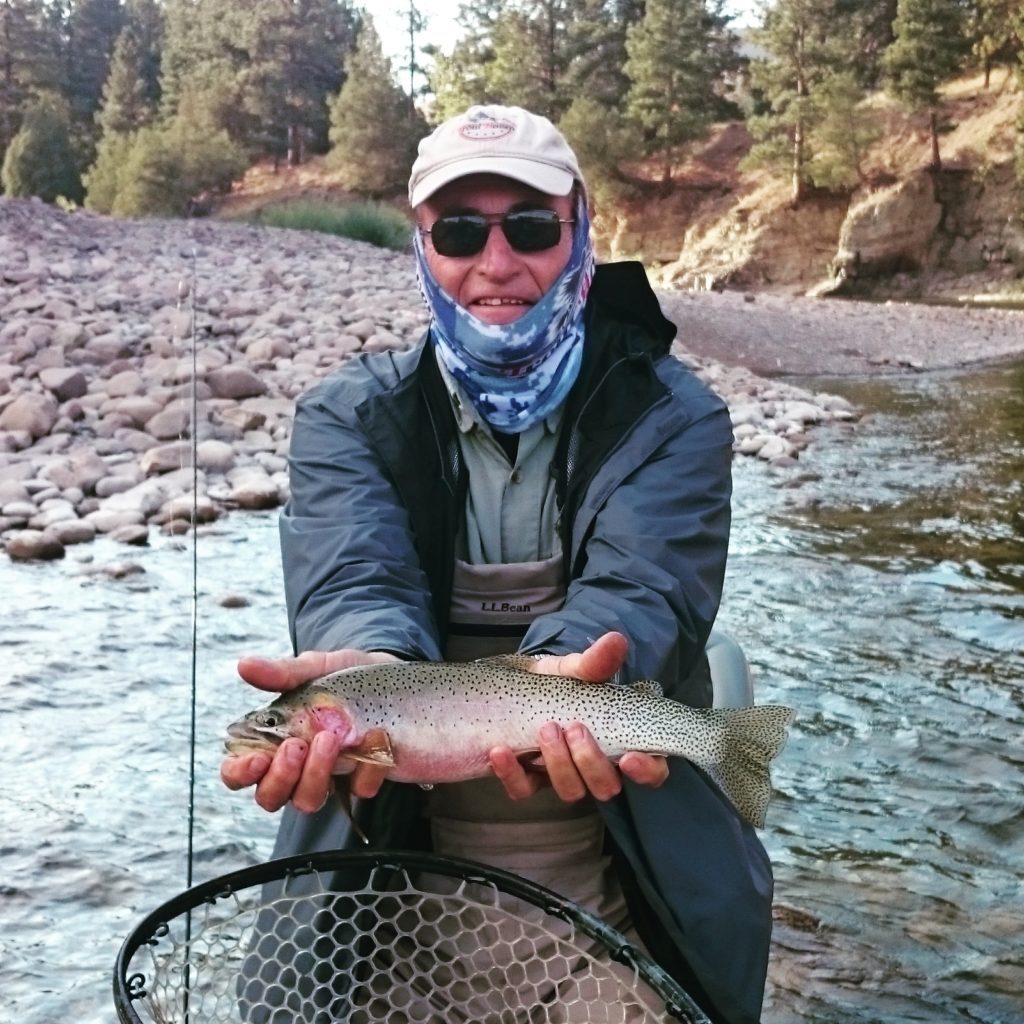 Book your Missoula MT Fly Fishing Trip today