PA Early Winter Fly Fishing: A Prolonged Terrestrial Season
PA Early Winter Fly Fishing: A Prolonged Terrestrial Season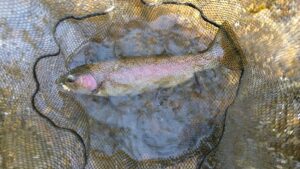 We all have a confidence fly, a pattern that proves its worth time and again. A hare's ear, a caddis pupa, wooly bugger, pheasant tail, San Juan worm… ask 100 anglers and receive 100 different answers. When it comes to PA early winter fly fishing, you can safely bet that most anglers select some kind of nymph for their confidence fly.
Hooked on Terrestrials
2019 gave me a completely different perspective on my go-to confidence fly. In July, the beginnings of grasshopper season in Montana started my obsession with a particular terrestrial pattern: the olive Chubby Chernobyl.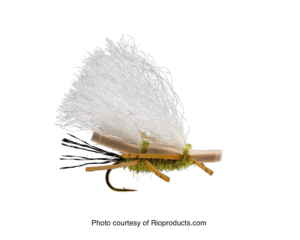 You can find this pattern on www.rioproducts.com, where they sell it by the dozen.
I can safely say that I caught more fish on this fly, since July, than any other fly in my box. Out west, here in the East, this pattern produces everywhere I go.
So, I left the Chubby Chernobyl on my line (of course I re-tied it between outings). Summer turned into fall, September turned into October, and this fly kept producing fish. And it wasn't just a few fish, I had the best day I've ever had on my local favorite limestone spring creek – in late October! I never bothered to tie on a dropper, it wasn't needed.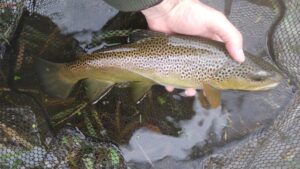 A Prolonged Terrestrial Season
I decided to keep fishing this fly until I didn't catch anything with it. As October came to an end I thought I would soon be skunked with this amazing fly. You might be thinking, "Well that's all well and good but now it's way too cold and late in the season for something like that." Surely PA early winter fly fishing does not involve large gaudy dry flies. Wrong.
On November 21, 2019, I fooled not one, not two, but three brown trout using this exact fly on my local favorite limestone creek. There are no grasshoppers crawling around this time of year, but the fish remember how tasty they are! Trout are opportunists, and some of them simply cannot pass up a meal like the Chubby Chernobyl.
---
2020 Dates on Spruce Creek are now available! Head over to our Spruce Creek webpage to reserve your spot!