Fishing Terrestrial Dry Flies on Spruce Creek
Huge Trout on Terrestrial Dry Flies Between the Hatches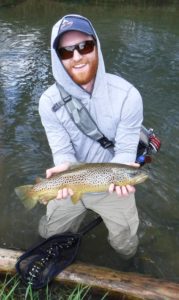 Many of us anglers became hooked on fly fishing after our first trout caught on a dry fly. There's something magical about recognizing what the fish are rising to, matching the hatch, and earning success. Anglers often overlook the effectiveness of terrestrial dry flies in the warmer months. Instead we focus on the well-known hatches of spring and summer.
A Different Kind of Hatch
Central Pennsylvania is crawling with Japanese beetles and black ants in the summer months. These bugs offer a great opportunity to fish terrestrial dry flies. My favorite Japanese beetle patterns include black foam and peacock dubbing. Foam allows good buoyancy and the ability to really slap the surface with your dry fly. Trout will sense the surface disturbance and aggressively rise to the beetle.
First Fish & A Double Header
It was pleasure 'showing the ropes' to Eric, who flew in from Turkey to fish the famous waters of Spruce Creek. Below is a great shot of his first trout of the trip, a beautiful 21″ rainbow on a soft-hackle hare's ear. Several minutes later we got in to a double header moment downstream, landing two monster rainbows in one net!
Streamer Bite is Still On!
We've been fortunate to have more than ample rain this season. In addition to great fishing with terrestrial dry flies, we are still pulling in some huge trout on streamers at first light. The last photo pictured below is a beautiful wild brown that took a size 12 tan caddis from a dry-dropper rig.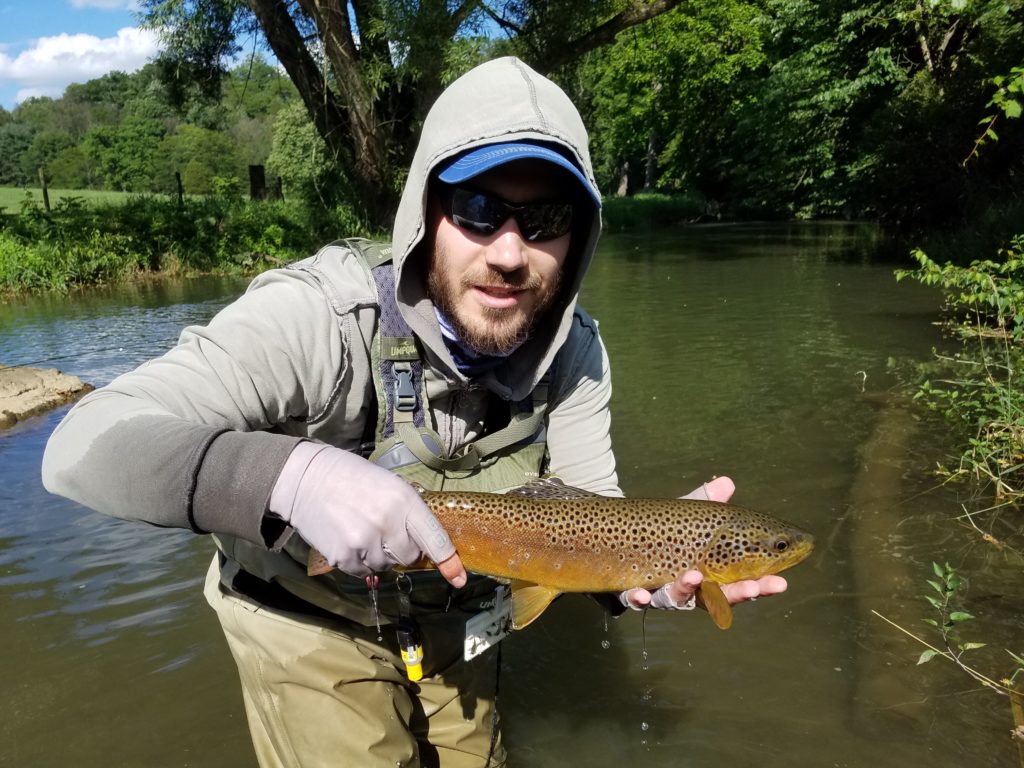 ---
Check out Trout Haven's webpage for Spruce Creek PA Guided Fly Fishing Trips to learn more about this amazing fishery.