Trout Haven Gift Certificates!
Give the Gift of Fly Fishing
We've been getting requests for Trout Haven Gift Certificates – Yes, we customize them and email you a printable copy! You can purchase a gift of any value and it is applicable to any 2017 Spruce Creek trip with Trout Haven.
Get your last minute shopping finished and give someone special a memorable fly fishing adventure!
Email us at andrew@trouthavenguide.com or call us at 607-643-1415 to purchase your gift certificate.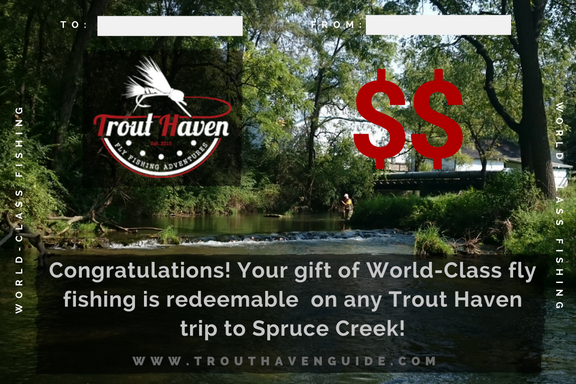 Visit our webpage for Spruce Creek PA Guided Fly Fishing Trips to learn more about Trout Haven trips to Spruce Creek.