Big Streamers – Early Morning Streamer Fishing on Spruce Creek
Early Morning Streamer Fishing – The Hunt for Hog Trout
As the leaves turn and autumn takes hold, big predatory trout become more and more aggressive. Trout are opportunistic feeders and fall presents them with many opportunities for easy meals (eggs in stream, low water exposes more baitfish, etc.). You can capitalize on this annual pattern by doing early morning streamer fishing at dawn – something that always produces big fish on Spruce Creek. Below are some of the biggest fish caught just this past weekend – all on big articulated streamer patterns like my personal favorite, Wish4Fish's "Tanaka Your Socks Off."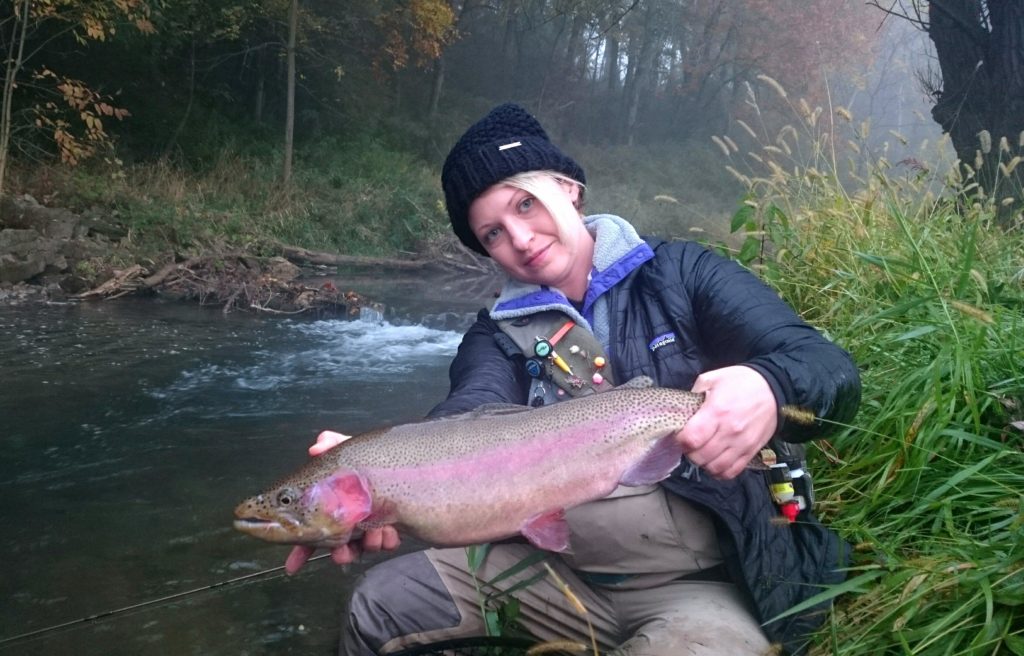 The most productive way to fish these big streamers is down an across. On a small stream such as Spruce Creek, I would even recommend standing at or above the head of a riffle and allowing your streamer to dangle through the riffle. When using this method you hardly need to strip the streamer at all – let the current and the streamer's articulation do the work.
Late fall and early spring are the most productive seasons for big streamer fishing, but early morning streamer fishing can produce good results during any season. If fishing with streamers is your thing, or if you are new to it and would like to try it, I highly recommend visiting Spruce Creek in the early spring. Visit our Spruce Creek Webpage for available dates in 2017.
---
Get Instant Access to Your FREE Fly Rod Guide
Graphite? Fiberglass? Bamboo? What are the advantages of each? Get instant access to Trout Haven's free online Fly Rod Guide and learn how select the right fly rod for the right occasion. No downloading necessary, just click below...