PA Fly Fishing – October on Spruce Creek
A Banner Weekend on Spruce Creek
Wow! I am constantly amazed at how many huge and healthy trout live in Spruce Creek, and this weekend's catch highlighted that fact. Fall is here and now is the time to catch big trout on the fly. Looking for tips on how to be successful this fall? Click here to read Trout Haven's September article, 5 Tips for Monster Trout This Fall.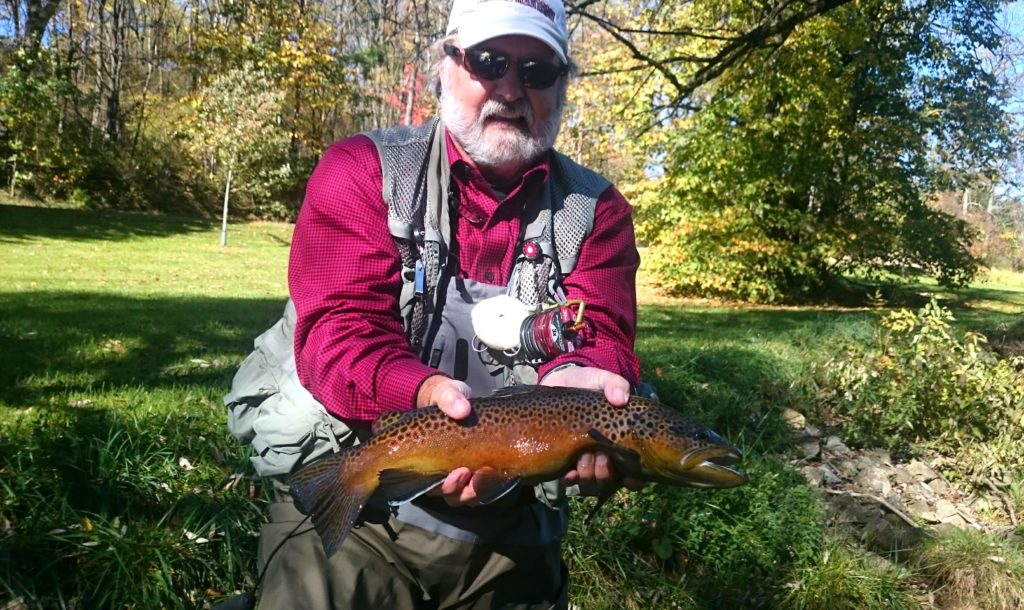 On the surface, we had luck with Isonychia dries and a few takes on caddis, typical of PA fly fishing in the fall. The BWO hatch was in full swing; it can be difficult to fish the right dry during this hatch (size 22 or smaller), but the WD-40 nymph is more manageable (size 18) and very effective.
Hare's ear nymphs, pheasant tails, egg patterns… The sub-surface bite was phenomenal and the big trout were aggressive. So much of successful angling depends on the right drift, the right time, and the right fly. When it all aligns you will find yourself having a world-class fishing experience on Spruce Creek.
We also caught some incredible trout on streamers during the trip – keep an eye out for our next blog post, all about fall PA fly fishing with streamers, later this week. We've wrapped up the last of our 2016 Spruce Creek trips and Trout Haven is now accepting reservations for 2017. Visit our Spruce Creek webpage to book your trip!
- Stay up-to-date with exclusive content from Trout Haven -
Trout Haven Exclusive
Subscribe to receive coupons, our newsletter, early access to trip dates - click Sign Up Now.