Spruce Creek – A Busman's Holiday
Hogs, Brutes, and Behemoths
I'm nearly speechless – dumbfounded by the number of monster fish that we caught at Spruce Creek the past few days. Every year I take a busman's holiday and fish Spruce Creek with family and friends.
This year we arrived to a creek that was high and muddy, and I was drooling from the prospect of fishing streamers all day long. It seemed like there was a 20+ inch beast willing to strike a streamer every 15 feet of creek.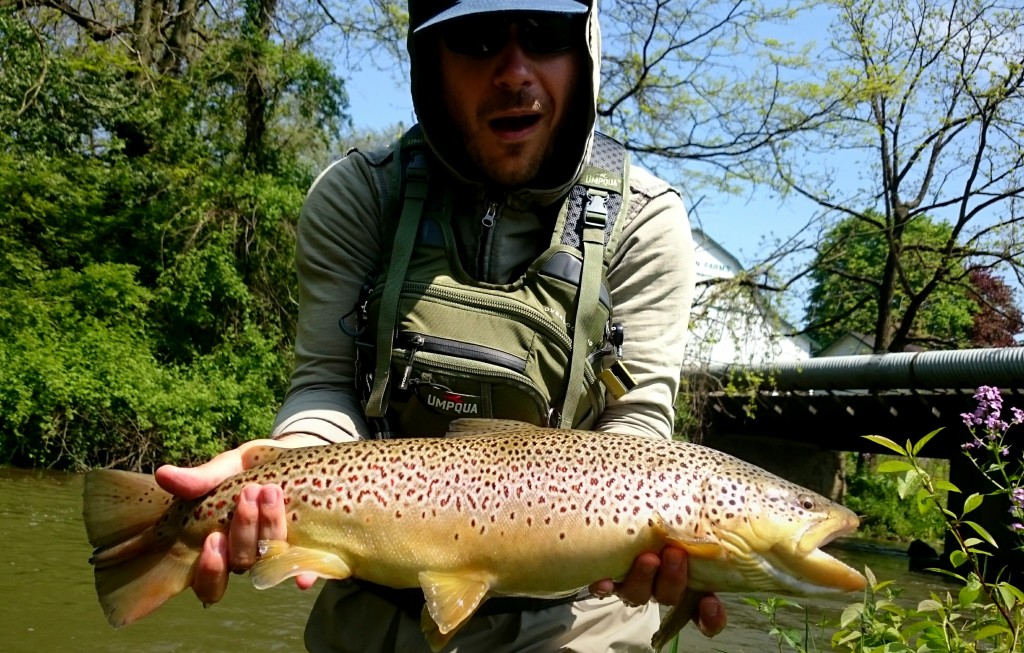 Every fish pictured here is a different fish. Most were caught on streamers, but we also did well with pheasant tails and sulphur dries in the evenings.
And finally, the monster that broke my rod when I struck into him… Still landed him! I wear a size 11 boot, for your reference.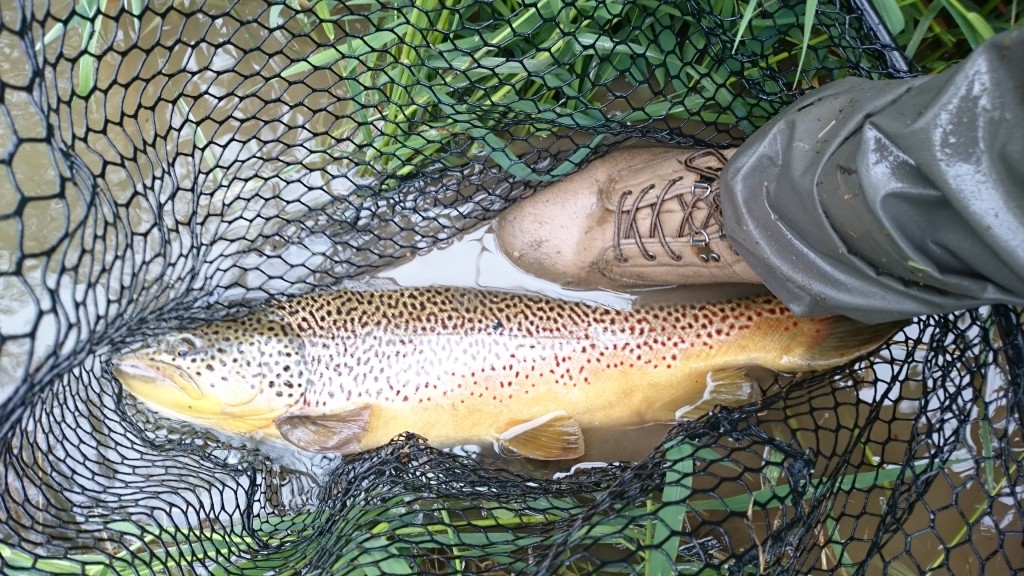 Wow! The fishing was unbelievable with so many hogs lurking under every bank and in every pool. If you haven't booked a trip yet this year, get on it! You won't experience fishing like this anywhere else. Our next trip coming up is June 24 – 26 and there are only a few openings left.
Book your trip to Spruce Creek today!
---
Get Instant Access to Your FREE Fly Rod Guide
Graphite? Fiberglass? Bamboo? What are the advantages of each? Get instant access to Trout Haven's free online Fly Rod Guide and learn how select the right fly rod for the right occasion. No downloading necessary, just click below...