Brute Browns, Big Rainbows, and Hatching Sulphurs
On Saturday we concluded a fantastic trip to Spruce Creek… The trout were aggressive and the weather turned out to be perfect with overcast skies and occasional rain. Sulphurs are becoming more present everyday, and we had excellent dry fly action on Friday. We also saw a few BWO's and some tan caddis hatches.
My guys ranged in experience from beginner to expert, and yet everyone landed fish over 20″ long. Below is a highlight picture from Saturday morning, a HUGE 24″ wild brown trout caught on a dry-dropper rig by Randy.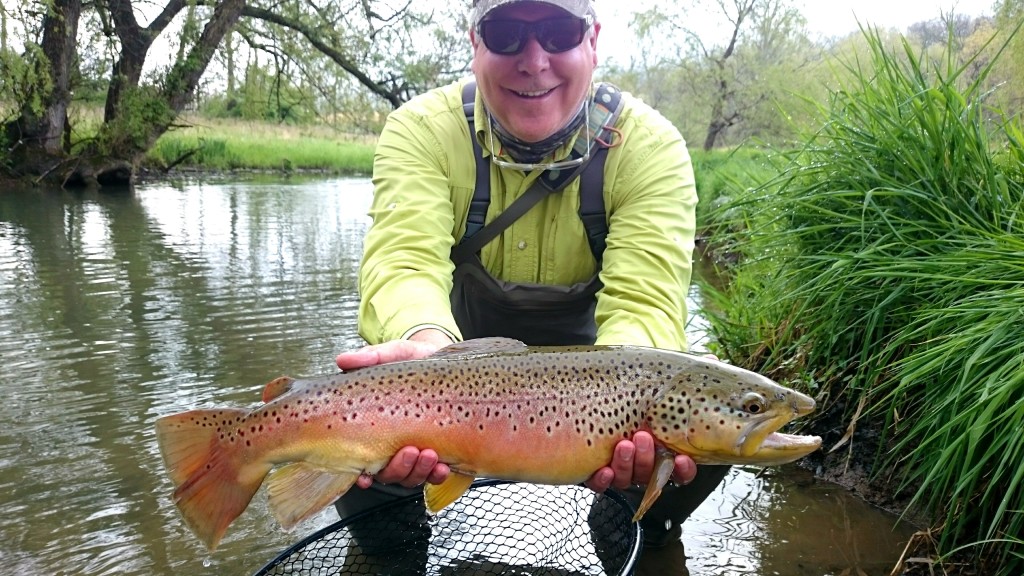 We caught fish on dries, on nymphs, on streamers… The conditions were perfect for a full range of fishing methods. Water clarity was a bit cloudy, providing us with some additional cover.
Our next trip coming up is June 24 – 26. The dry fly action should be phenomenal during this trip. Don't miss out –Request your trip to Spruce Creek today!