Early Spring Trout Fishing
Return of The Leggy Stonefly
Groundhog's day is 4 weeks past but today was the true foreshadow of spring to come. The mild temperatures and lack of snow on the ground prompted a hopeful visit to Chittenango Creek. At the very least, I'd have a winter view of the 167-foot waterfall at the state park:
The water is still very cold and higher than normal because of the recent snowmelt; but the flow had been declining for over 48 hours, a good sign. I figured I'd have a prime 3-hour window between 1pm and 4pm where the water would likely be its warmest. First I tried to fish with streamers at the seams of slow and rapid water, but finding any slow water was difficult. Fishing with nymphs was also difficult, but more manageable in a few pools.
Little black gnats were landing on my neck, so I opted for the tiny black midge nymphs. But I also needed plenty of weight in my rig, so I dropped the midge behind The Leggy Stonefly pattern and a large split shot above that.
I worked several pools meticulously before hooking up with this beautiful brown: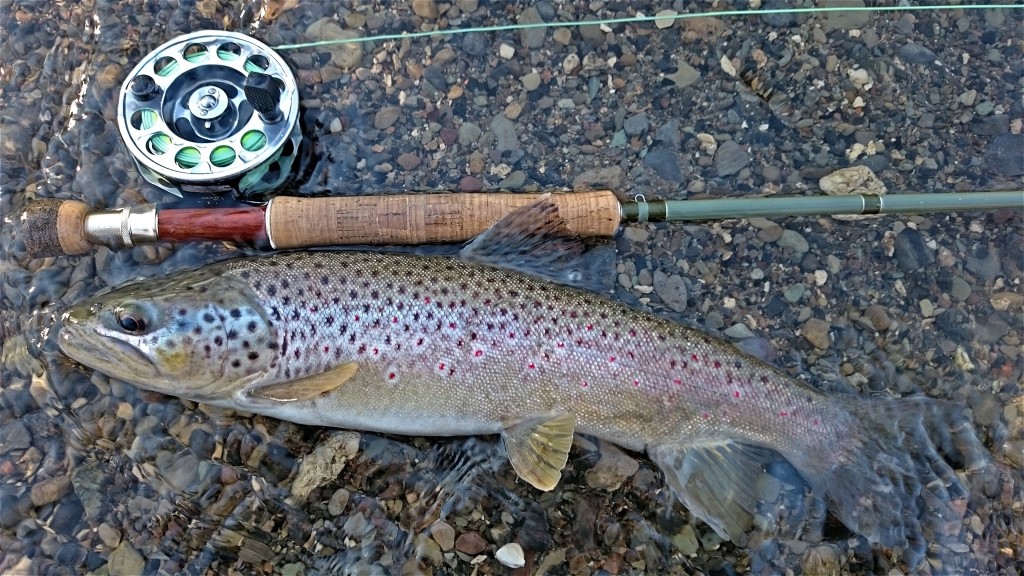 And he preferred The Leggy Stonefly over the midge! This stonefly pattern is extremely versatile and works well year-round. It works on freestone streams and it works on fantastic limestone streams like Spruce Creek.
See for yourself how well this stonefly works; fish with Trout Haven on Spruce Creek!