Little Lehigh Creek Guided Fly Fishing Trips
Little Lehigh Creek Guided Fly Fishing Trips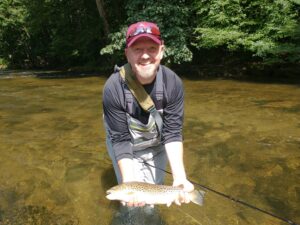 Looking for cold water and hungry trout? With the hot temperatures of summer in full gear, Pennsylvania anglers have fewer catch-and-release options for trout. Thankfully, Little Lehigh Creek is spring-fed and stays below 66-degrees until about 12:30pm, even on hot days. Summer mornings are perfect for our Little Lehigh Creek guided fly fishing trips.
Popular for a Good Reason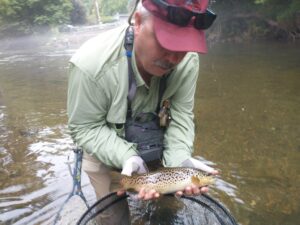 I won't tell you that you'll have the creek to yourself during our Little Lehigh Creek guided fly fishing trips. This creek is a popular destination for fly fishing anglers, but for a good reason. There are tons of fish in this creek – great numbers of wild fish and stocked fish. I've also witnessed some truly impressive hatches on Little Lehigh Creek – tricos, caddis, March Browns just to name a few.
Fooling Wise Fish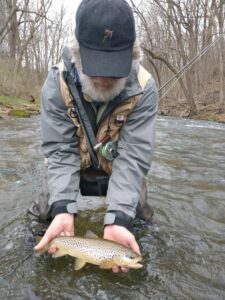 Most seasoned anglers on the Little Lehigh swear by light tippet and tiny flies, 7x and size 24 or smaller. I have countered this conventional wisdom several times – my clients often catch fish on 5x and 6x tippet, and on flies that are size 18 or larger. During our Little Lehigh Creek guided fly fishing trips, you will learn how to change your approach, change your fly presentation, and have more success with thicker tippet and larger flies.
As my friend, Rich, put it:
"You make these trips productive, enjoyable, and a learning experience every time!"
10-Day Special Pricing
Now is a great time to learn a few tricks on Little Lehigh Creek. Trout Haven is running a 10-day special pricing event August 3 – August 13, 2021. For a "half-day" of 5 hours on the water, 7am – 12pm, pricing is $300 for one angler, or $400 for two anglers.
Call us at 607-643-1415 or fill out the form below:
216 Comments