Early Spring PA Dry Fly Fishing
Early Spring PA Dry Fly Fishing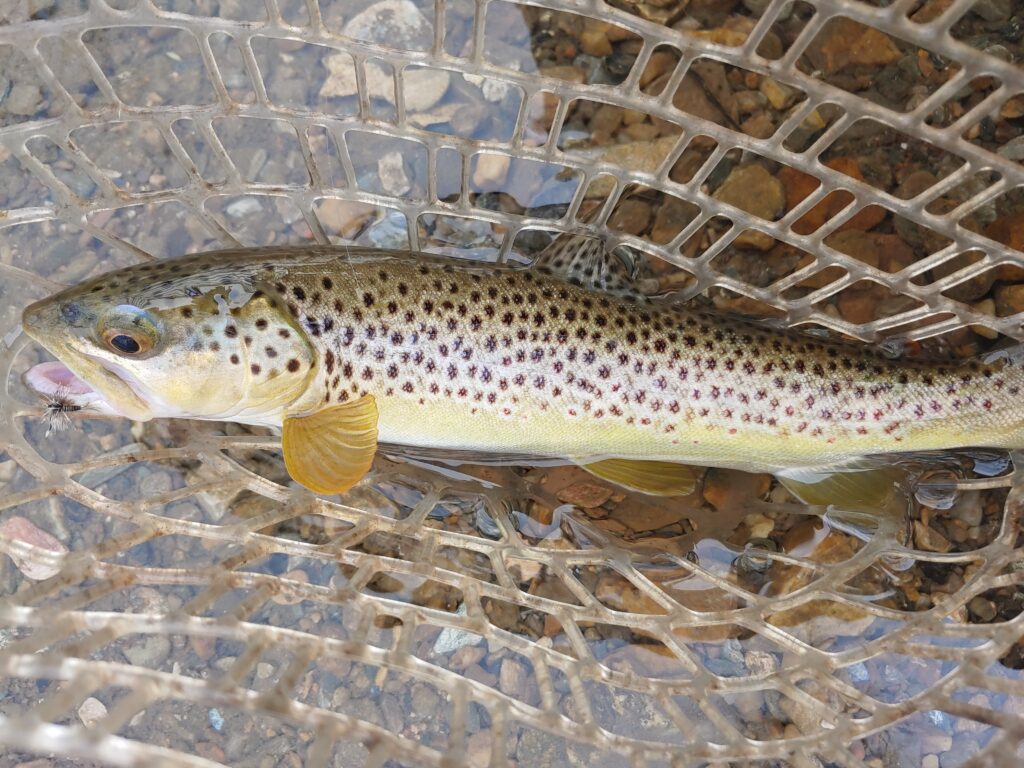 We in Pennsylvania are very fortunate to have a wealth of Class A Wild Trout streams from which to choose. These waters are at the apex of quality and beauty. Before the bell rings on opening day of trout season, Class A streams provide a great opportunity to get out and fish during the early spring hatches. Pick the right day, and you could find that early spring PA dry fly fishing rivals any day of the year!
BWO's and Little Black Stones
On my most recent outing to Valley Creek, it seemed like all factors aligned in my favor. There was a good dose of rain about 36 hours ago, the skies were somewhere between partly and mostly cloudy, and the air temperature was right around 58 degrees. Dry fly enthusiasts dream of these conditions because they make for perfect early spring PA dry fly fishing.
As I approached the water, I could already see rings rippling the surface – the hatch was on. I witnessed two simultaneous hatches: Blue-winged Olives and Little Black Stoneflies. Although smaller than the stoneflies, the BWO's seemed to be the only bug on the trout's menu.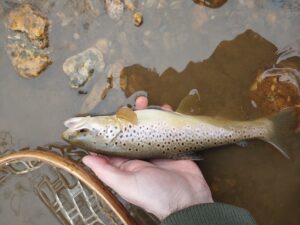 Right Place, Right Time
After landing some fish, I saw no more rises so I moved upstream. I was lucky enough to stumble up to one spot where dozens of fish were rising like rapid clockwork. My heart rate accelerated with excitement. I knew I had the right fly, and now I had the right spot.
These fish at Valley Creek can be picky. Sometimes they will get used to your fly, even if it is correctly matching the current hatch. When this happens, switch to a similar pattern – even if the new pattern is less "correct" relative to the current hatch.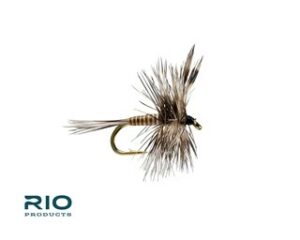 Photo Courtesy of Rio Products.
This fly above is called the Mosquito. In size 18, it can easily pass for a BWO from the trout's perspective. After landing several fish on a Catskill-style BWO, I switched to this Mosquito fly and landed several more.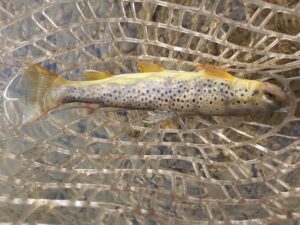 Right Gear
Recently I've come to really appreciate the 3-weight category of rods. For smaller creeks where presentation and maneuverability are important, I enjoy using my Redington Classic Trout 3-weight. At 7'6″ it is the perfect length to sneak under hanging branches while still providing enough length to allow for mending and line control. It has become one of my favorite rods for early spring PA dry fly fishing.
---
Please feel free to drop us a line and ask about fishing with Trout Haven this year: 607-643-1415. Thank you!