Fly Fishing Little Lehigh Creek PA
Fly Fishing Little Lehigh Creek PA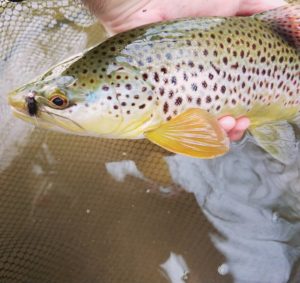 Southeastern PA's general regulation streams open for the season tomorrow, and with that come the crowds. You might find some crowd relief in the catch & release sections, but the next few weeks will probably be crazy. My favorite time for fly fishing Little Lehigh Creek PA is before the spring season starts, along the catch & release only sections. This past week I had to get out one last time before the opening bell.
Olives are Hatching
The first sought-after hatch in southeastern PA is the BWO hatch, usually beginning in late March. Even though I saw good numbers of olives hatching throughout the day, the fish were not paying attention to the adult dry flies. When fly fishing Little Lehigh Creek PA, you have to stay versatile, willing to switch tactics quickly when the fish are not responding.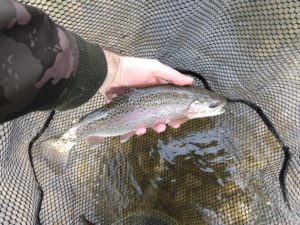 Tiny Nymphs?
Conventional wisdom suggests using tiny midge patterns when fly fishing Little Lehigh Creek PA. Yes, midges work but I am often surprised at how many trout are willing to take large stonefly patterns on this creek (sizes 12 & up).
---
Looking for an 8-hour session on Spruce Creek? We have a rare opening on the afternoon of April 12th (12pm – 8pm). This is usually prime Grannom Caddis time – contact me for details!