PA Winter Fly Fishing: 5 Tips for Success
PA Winter Fly Fishing : 5 Tips for Success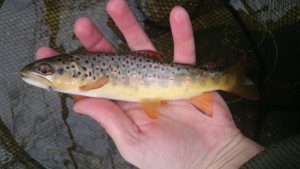 While many anglers are sitting at their fly-tying vises this winter, why not take a chance on a mild winter day? PA winter fly fishing can be very productive if you pick the right day and, no, it's not all nymphs and streamers. With a little patience & persistence, there is even dry fly fishing to be had during this time of year. Below are 5 tips to help you find success on your PA winter fly fishing excursion.
5. Go after a light rain or snow melt

If possible, try to time your outing the afternoon or day after a rainy warm front. Both the air temperatures and water temperatures will be slightly warmer, encouraging feeding activity. Light rain will raise the water levels just enough to wash away small aquatic life and the fish will pounce on the chance to feed.
4. Keep It Simple

There's no need for a broad range of winter flies. Stick with a few tried and true patterns, and focus on getting your flies to the right spot. If you're nymphing, you'll need to get deep – right on the bottom – and close to fish's mouth. My go-to patterns are hare's ear, pheasant tails, and large stoneflies. If I see natural midges, I'll throw a zebra midge into the mix.
3. Small Flies vs Large Flies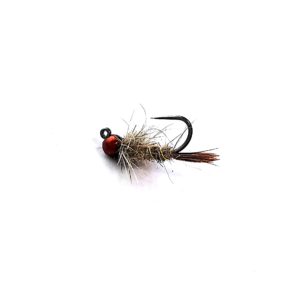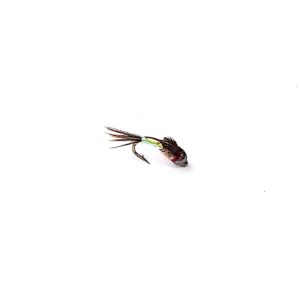 Usually small flies will bring you the most success on your PA winter fly fishing trip. Sizes 18 and 20 are the norm. If you're dry fly fishing, then size 22 and smaller is the norm. A size 22 Griffiths Gnat will cover most winter dry fly situations. There are some freestone streams where large stonefly nymphs do well in the winter, like Brodhead Creek.
2. Versatile Gear

I prefer to bring only one rod on my person, mostly so that I don't accidentally leave one behind on the bank. Instead, I bring my 9'9" rod with two reels – one set up for nymphing, and one set up for dries. I almost always start the day nymphing, and when I see rises all I have to do is clip off the nymphs, reel up, and switch reels. In just a few short moments I'm ready to go with a size 22 Griffiths Gnat, casting to rising fish.
1. Don't skip the riffles

If you search for PA winter fly fishing tips online, you'll undoubtedly find plenty of people telling you to fish low & slow. Deep holes and lots of weight on your rig. Yes – you can find success there, but you can also find fish feeding in the faster water, especially on mild days. On my outing to Valley Creek yesterday, the majority of fish that I caught on nymphs were in the riffles, in water that was only 18" – 24" deep. The majority of fish that took dry flies were all in the slower and deeper pools.
---
Are you interested in fishing Valley Creek? Trout Haven is now offering guided trips and tight-line nymphing lessons on Valley Creek. Visit our webpage for Valley Creek PA Guided Fly Fishing Trips for more information.