Early May PA Fly Fishing: BWO's, Drakes, & Streamers
Early May PA Fly Fishing: BWO's, Drakes, & Streamers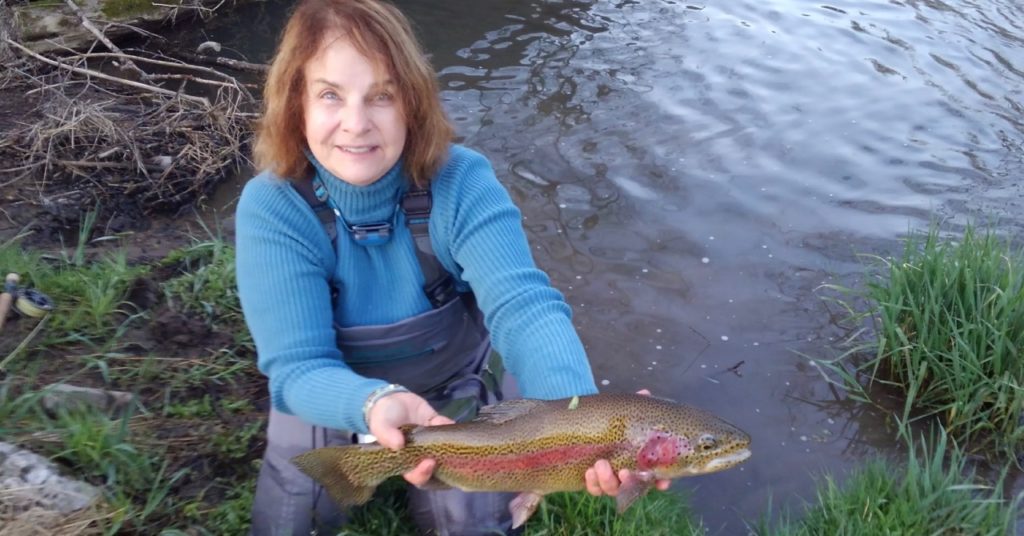 With the unpredictable weather & flows, the key to successful early May PA fly fishing is versatility. If you were expecting certain hatches in the first week of May, like sulphurs, you were probably disappointed. We did, however, see plenty of hatching BWO's and Slate Drakes and some fish rising to them.
Double Nymph Rigs
When flows are normal and no fish are steadily rising, your instinct tells you to fish nymphs. Base your rig on the bugs that you see hatching. We saw small blue-winged olives and big Isonychias, so our primary early May PA fly fishing double-nymph rig was a size 12 Zug Bug trailed by a BWO nymph.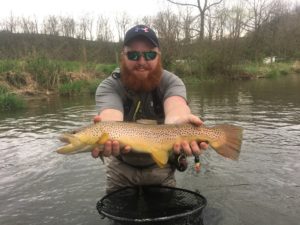 Quickly Target Risers
When the hatch is sporadic, it's best to keep an extra dry fly rod rigged and ready to fish. You'll have a short time window in which to follow a rise with a precise cast, and you don't want to waste time threading hook-eyes. Hatches during early May PA fly fishing season can range from BWO's to Slate Drakes, blue quills, Caddis, and Sulphurs. The most consistent hatch that we saw last week was the size 18 BWO hatch.
Streamers & Early May PA Fly Fishing
Don't ignore streamer fishing, especially in the spring. The higher flows and stained water provide perfect conditions to throw streamers. Typically you will target low-light conditions like dawn and dusk, but you'll occasionally be surprised by an afternoon streamer eater. You won't know unless you try.
The two fish below, including a beautiful PA wild brown trout, were caught during afternoon hours with air temperatures at about 80 degrees.
---
Summer and Fall dates at Hemlock Lodge are nearly full! Don't miss your chance to fish Spruce Creek in 2018 – visit our webpage for Spruce Creek PA Guided Fly Fishing Trips.