Native Brook Trout Streams: West Branch of the Delaware Tributary
Green Drake Hatch & the "Fish of a Lifetime"
If you spend enough time on the water, you're bound to experience what some might call a magical day. This is a day when all variables seem to align in your favor – the right spot, the right hatch, the right fly, and eager fish. I was fortunate enough to experience such a magical day last week on a tributary to the West Branch of the Delaware River, a tributary that is not particularly known as a native brook trout stream but does produce an occasional small brookie.
Huge Mayflies
The day did not start in magical fashion. After a morning of failed knots, snapped tippet, and lost fish, my luck began change. I started to see huge (size 10 and 12) Green Drakes come up and struggle above the surface of the water. Soon there were so many that I could no longer ignore them, and the fish began to notice them too. When I saw three fish rising in one pool, I ran back to the car to grab my dry fly rod.
A Native Brook Trout Stream?
The right cast, the right drift, and these two big holdover browns needed no more coaxing to grab my dry fly. The third fish, however, was picky. I tried the upstream approach, the downstream approach, changed flies… nothing was fooling this wise trout. I was convinced that I should move on and go upstream; and then as I started walking upstream I saw him rise again as if to tease me. So I tried one last cast with a long downstream drift – and it worked!
"Fish of a Lifetime"
Much to my surprise, this wise and wily trout was not a holdover brown, but the biggest native brook trout that I've ever seen in this tributary. The video above is from our instagram page, where follower and fellow experienced angler @newenglandbluelines commented "That's a hell of a brookie! Fish of a lifetime right there!" Indeed it was!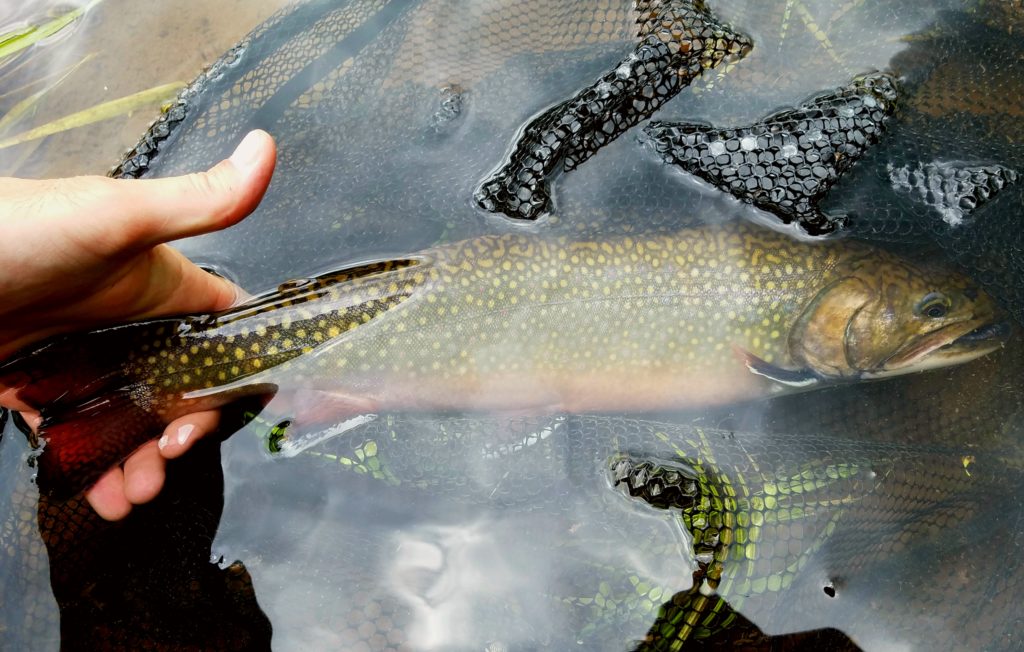 If you're looking to experience a magical day on the river like this one, I highly recommend booking a visit to Spruce Creek with Trout Haven. We have an opening on September 23 – 25 and it will be filled on a first come first served basis, so visit our Spruce Creek PA Guided Fly Fishing Trip webpage to book your trip!
---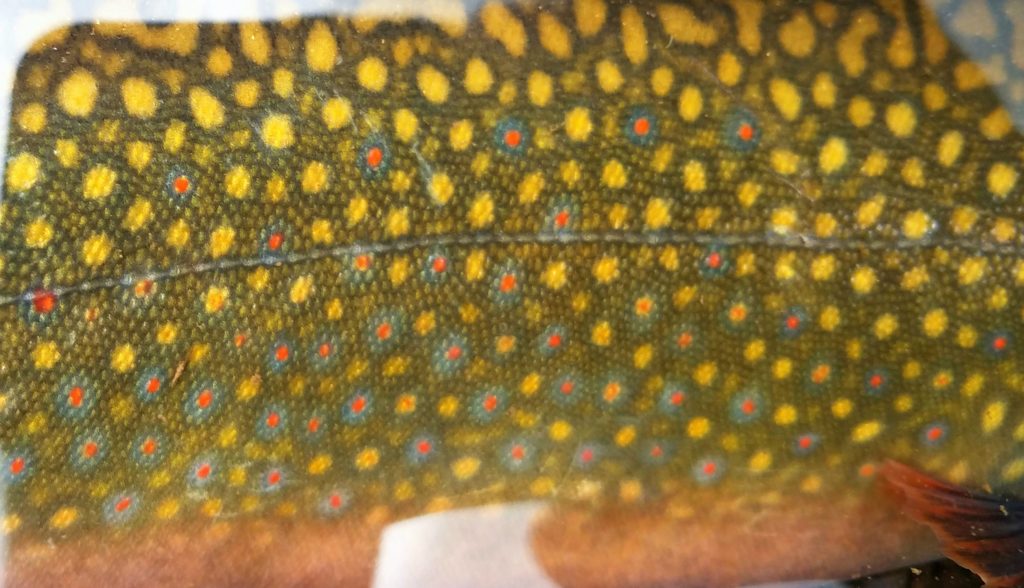 Get Instant Access to Your FREE Fly Rod Guide
Graphite? Fiberglass? Bamboo? What are the advantages of each? Get instant access to Trout Haven's free online Fly Rod Guide and learn how select the right fly rod for the right occasion. No downloading necessary, just click below...