Dry Fly Fishing for Wild Trout in New Mexico – The Pecos River
Wild Browns at 10,000 Feet
At first glance you might assume, as I did, that New Mexico is a dry and barren desert. New Mexico's scenery is undeniably beautiful and unique – almost other worldly – but you would never guess that this land offers superb fly fishing for trout. At about 12,000 feet elevation, the Pecos River originates northeast of Santa Fe high in the Sangre de Cristo mountain range. This is a spectacular setting in which to fly fish: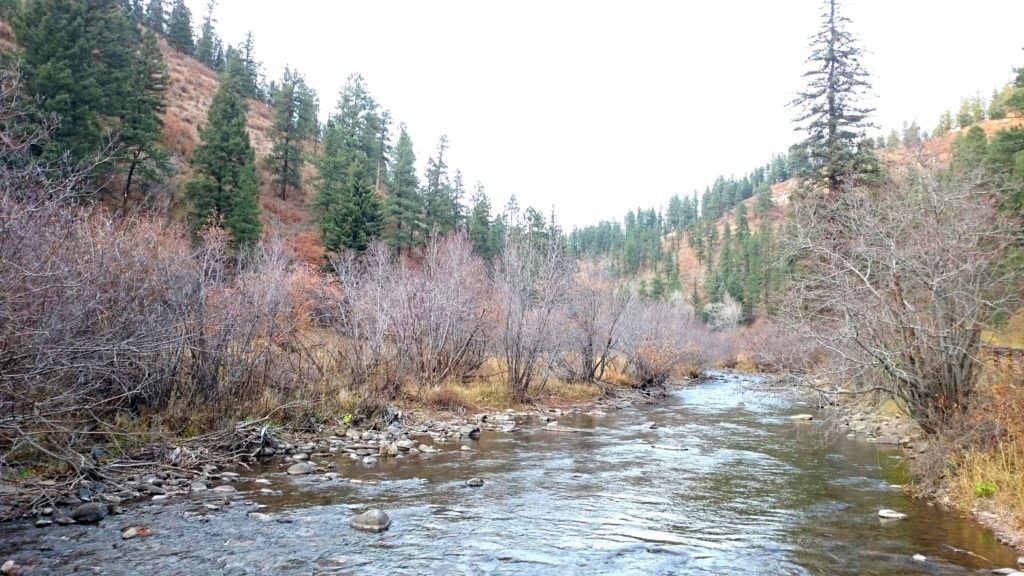 Its water flows cold and clear and hosts a thriving population of healthy wild brown trout. The state of NM supplements this population by stocking larger browns and rainbows. Personally, I could spend all day dry fly fishing for smaller wild brown trout – which is exactly what I did on this occasion.
This area of New Mexico also hosts mule deer – a subspecies of deer indigenous to western North America. Spend a day on the Pecos River and you will almost certainly see several of these not-so-timid creatures.
If you are in New Mexico and want to learn more about fly fishing the Pecos River, head over to the High Desert Angler in Santa Fe. Peter is very helpful and generous with his extensive knowledge of this beautiful stream. His shop offers guided excursions to some of the best fly fishing destinations in New Mexico, including the Pecos River.

Get Instant Access to Your FREE Fly Rod Guide
Graphite? Fiberglass? Bamboo? What are the advantages of each? Get instant access to Trout Haven's free online Fly Rod Guide and learn how select the right fly rod for the right occasion. No downloading necessary, just click below...