The Beaver Kill, The Delaware, & Brook Trout
During this past week I've spent every free moment catching the Hendrikson hatch on local waters. "Fish do not rise in the graveyard" – get out there while the hatch is on!
The Beaver Kill, the Willowemoc, and the West Branch of the Delaware all produced prolific hatches and chunky brown trout.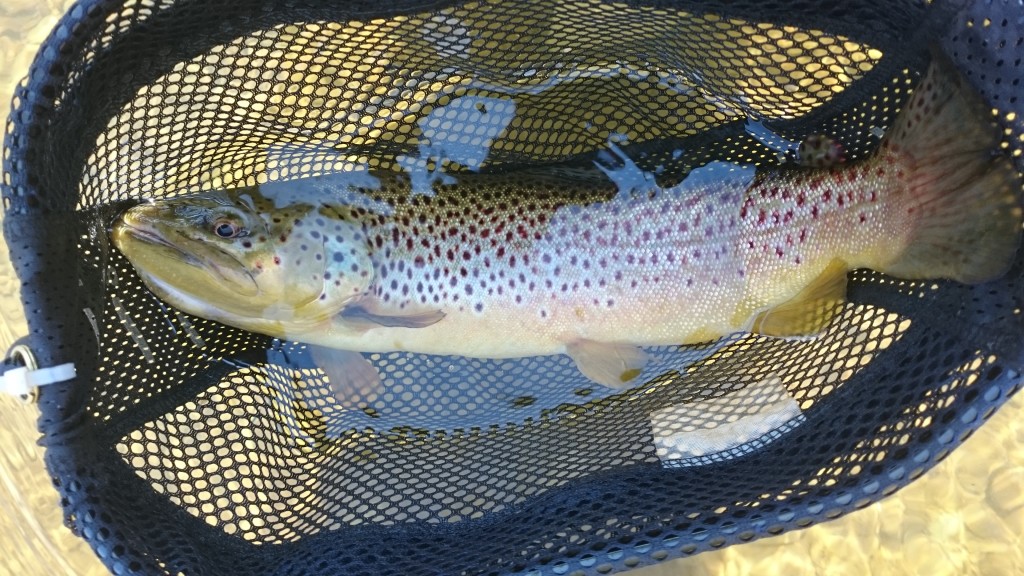 My favorite tributary to the Delaware surprised me with one of the biggest native brook trout I've ever landed in NY. Once the Hendrickson hatch had dwindled down, I switched to a pheasant tail nymph on 6x. I thought for sure that this feisty brookie would break off as it darted downstream, then upstream, then down again. This was the hardest fighting brook trout I've ever had the pleasure of catching:
The last few days have given the rivers some much-needed rain. Certain hatches, such as the Hendricksons, do just fine during a light and steady rain. The rain actually helps to disguise your imposter fly and tippet on the surface. Put on your rain jacket and keep fishing!
Trout Haven is off to Spruce Creek tomorrow.  We have a special June 24 – 26 trip that just opened up… Reserve your spot today!