Pennsylvania Rainbow Trout
Pennsylvania is home to some of the most impressive rainbow trout I have ever seen.  These rainbows are incredibly fun to catch – This 24″ beauty leaped one foot clear above the water, not once, not twice, but three times before she came to the net!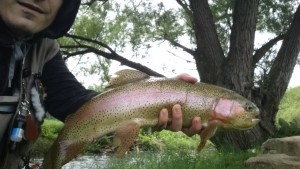 Tricos, Sulphurs, BWO's, Caddis, when the hatch is on the Rainbows are vicious.  All of the rainbow trout pictured above and below were caught and quickly released on Spruce Creek:
This last rainbow was landed by long-time Spruce Creek addict, Tom T.  A full 27″ long, this huge trout took a tiny size 18 rainbow warrior at dusk in May 2015.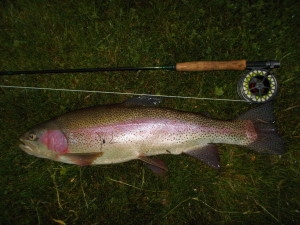 Book your Spruce Creek trip with Trout Haven today!