PA Fly Fishing: Monster Browns
Prime Time for Terrestrials!
Now is the time for consistent dry fly action throughout the day. We're seeing some blue duns and slate drakes, but the real magic is happening with beetles and black ants. Trout Haven wrapped up a stellar trip to Spruce Creek on Friday – we hooked and landed several big hogs well over 20″ long, and most were caught on dry flies using 6x! We have very few openings left this summer so click here to book your trip while you still can.
We also had great luck with streamers right at dawn. As they say, the early bird gets the worm.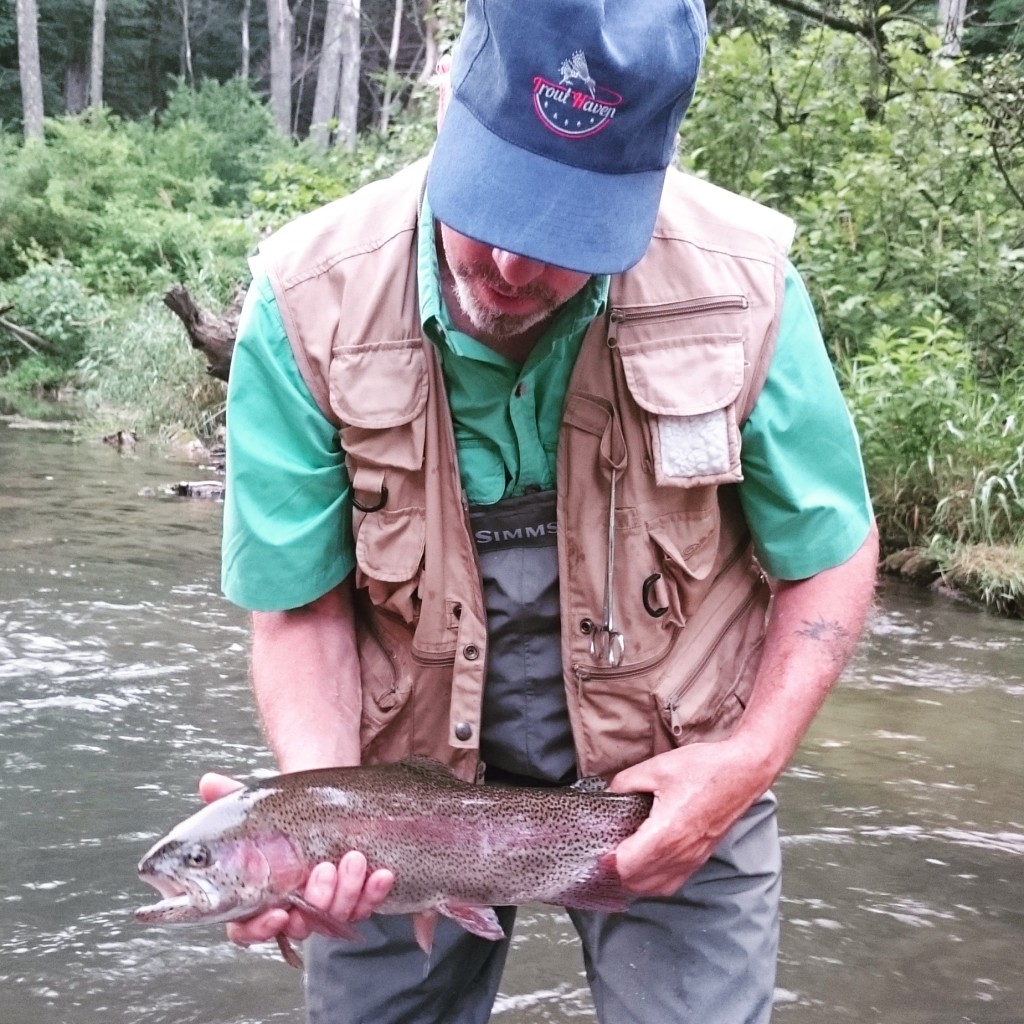 Be sure that you are well stocked with black ants and beetles. Methodically work those undercut banks and low hanging trees. Trout Haven is now offering 4 different vacation packages starting at just $475. It's an incredible bargain for access to world-class trout fishing and the full Trout Haven experience. Click here to find out more about Spruce Creek.