Discover World-Class Fly Fishing in Central PA!
Looking to explore new water but can't yet commit to a 3 or 4 day fishing trip? The Explorer Package is perfect you!
Spruce Creek is an easy drive from most Mid-Atlantic & Northeast regions.
It's still all-inclusive! Just grab your rod and waders and go.
Depart on the morning of your 24-hour trip, catch monster trout in the afternoon & morning, and be back home the next day in time for dinner.
The perfect 1-day getaway... Escape the hustle and bustle and enjoy 2 miles of private world-class wild trout water.
Enjoy a night's stay in a private room at our beautiful stream-side lodge.
The Explorer Package runs from 12pm day one until 12pm day two.
Testimonials
"...If you are looking for a trophy trout fishing destination, with superior accommodations and outstanding guide service, I highly recommend you contact Trout Haven and schedule the trip of a lifetime..."
Ron J.
Mechanicsburg, PA
"Had a great time with Trout Haven! Thank you, Andrew.
Fishing, accommodations, guiding - first class!
Will be back!"
Mike B.
Brick, NJ.
"Andrew ~
I have to say the trip with with Andrew @ Trout Haven was amazing, the fishing was unreal and the setting matched it..."
Todd J.
West Chester, PA.
"Andrew -
I had a great time and appreciated your expert guiding and culinary skills. Will try to get back this year and bring a friend."
Terry J.
Alexandria, VA.
"Andrew,
Many, many thanks again to you and Tom. Best fishing ever. I WILL be back! Thanks for the pics and memories."
Randy Y.
Williamsburg, VA.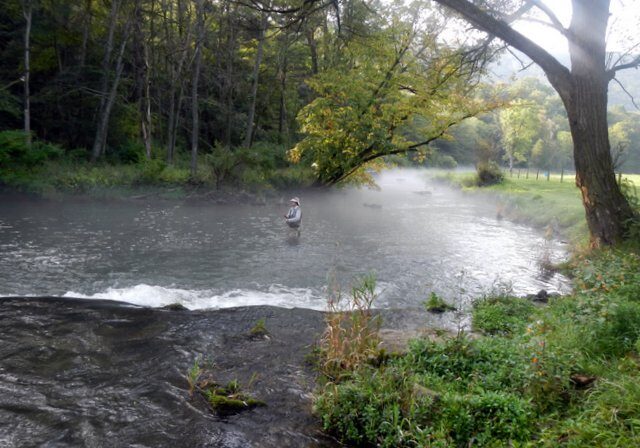 Two miles of private creek
Over two dozen prime pools to fish
Riffles, runs, eddies, pools... it's all here!
Monster trout throughout the creek
Abundant hatches, incredible dry fly fishing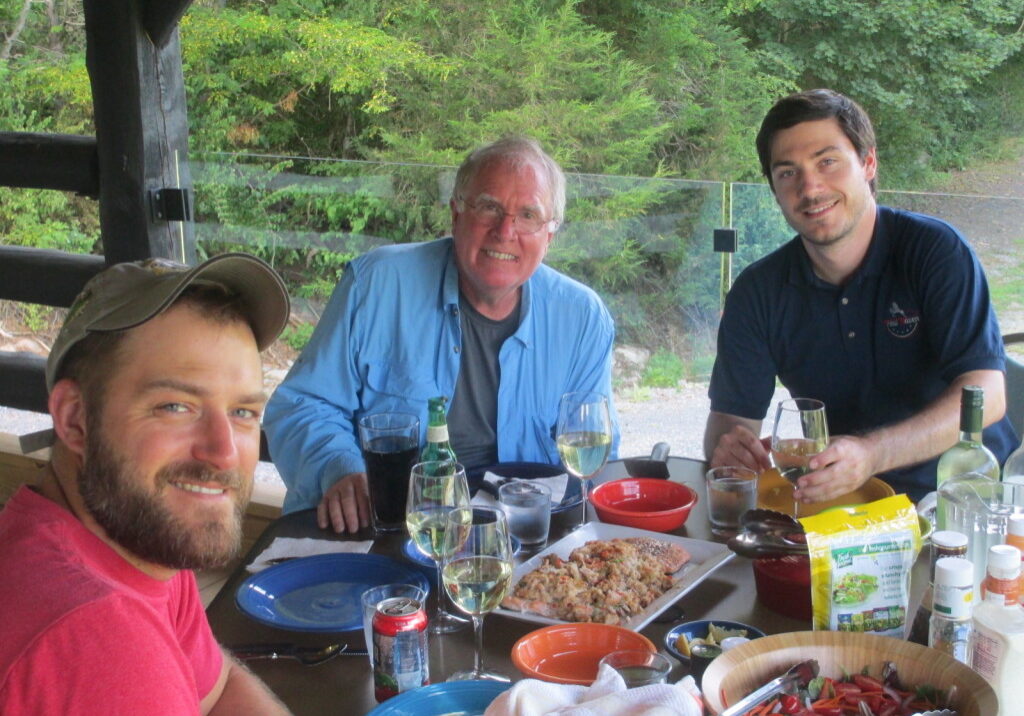 Private on-stream guiding
One night's stay at our lodge
Hot breakfast, deli lunch, gourmet dinner 
Snacks, drinks, beer and wine
Complimentary Trout Haven hat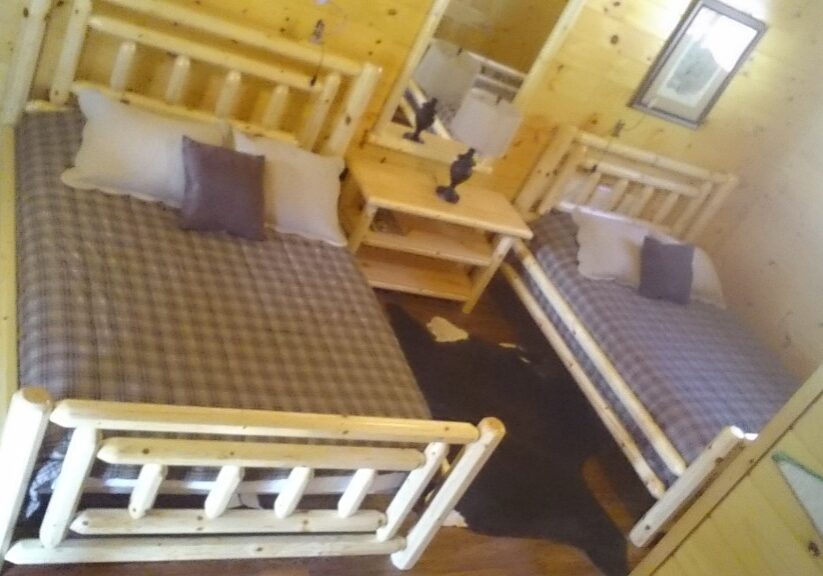 Private rooms available
Each room has a private full bathroom
Wrap-around porch overlooks the creek
Elevator access to the porch
Click Here to view more photos
24 hours: 12pm day one thru 12pm day two
Group Pricing: $600 per angler for 5+ anglers
Buddy Pricing: $625 per angler for 2 - 4 anglers
Individual Pricing: $650 per angler for 1 angler*
Access to two miles of private creek
One night's stay at Hemlock Lodge
Hot breakfast, deli lunch, gourmet dinner
Limited on-stream guiding
Complimentary Trout Haven hat
*The individual pricing includes one single occupancy room.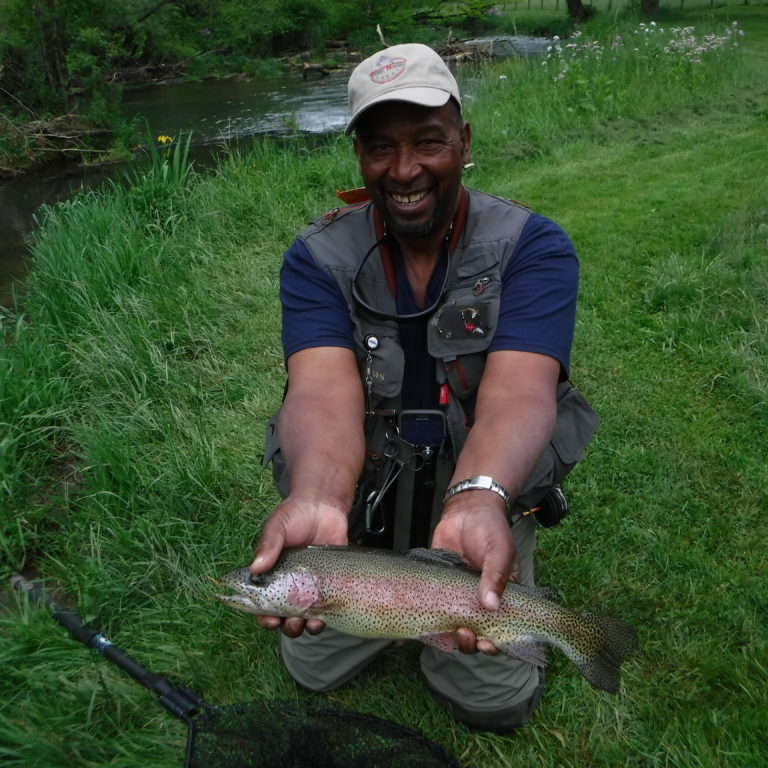 Please submit the following information to inquire about booking a trip.
You may choose a 24-hour timeframe within any of the dates shown.
Or You can call us now to reserve your trip: